Daria is an American adult animated sitcom created by Glenn Eichler and Susie Lewis Lynn. The series ran from March 3, 1997, to January 21, 2002, on MTV.
It is a spin-off of Mike Judge's earlier animated Beavis and Butt-Head series, in which Daria appeared as a recurring character. Although Judge agreed to release the character to allow her to appear in the spin-off, he had no involvement in the production of Daria, as he was busy working on King of the Hill.
In June 2018, MTV announced a reboot of the series, tentatively titled Daria & Jodie.
If you were alive in the 90s we are sure that you watch Daria at least once but probably many more times than that. So enjoy these facts about the show and make sure to share them with all of your friends.
1. The character Daria was conceived as a dry-witted comic foil to counter Beavis and Butt-head's stupidity on Beavis and Butt-Head (1993).
2. Daria often describes her perceived cynicism as unabashed honesty.
Appropriately, the name "Daria" is Greek and means "upholder of truth".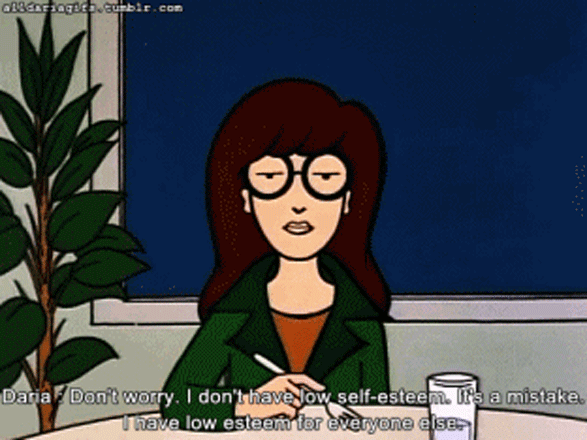 3. Daria does not appear in the 2011 "Beavis and Butt-Head" (1996) revival, however, it is mentioned and acknowledged that she moved away.
4. Sandy never refers to Daria as Quinn's sister.
Instead, she refers to her as Quinn's "cousin or whatever", "that girl that lives with you or whatever" or "that exchange student that stays with you or whatever" to Quinn.